We Repair All Major Brands of Air Conditioners.
Many Air Conditioning repair contractors are trained to only repair only one or a couple types of Air Conditioning units.  At Johnson Air Systems we service all makes and models of Air Conditioning Systems. We are experienced. Our owner Paul Johnson not only has over a decade of A/C experience he also teaches the courses for A/C Repair to other service contractors. So when you select Johnson Air, you're working with an Air Conditioning repair teacher and trainer who has hands-on experience working with dozens of AC System Brands. Let us put that experience to work for you with honest, trustworthy recommendations and quality A/C repair services.
We Believe in Up-front Prices
We believe in providing our customers with honest up-front evaluations and price quotes. When we evaluate your needs we will provide to you a full and guaranteed price quote to repair your Air Conditioning Unit on the spot. This way you will always know the total cost of your repair before you make any commitment to us. Our customers will never be surprised by "extra costs" at the end of a repair project.
24 Point Air Conditioning Repair Inspection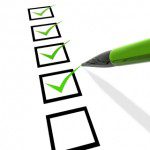 When Johnson Air Systems comes to evaluate your AC unit for repair we go through a rigorous list of check points to determine if your unit can be repaired, if it makes financial sense to repair it, and most importantly determine what repairs are needed and what the cost will be.
Blower Motor – measure amperage and voltage for proper operation
Thermostat – test for proper operation, calibrate and level
Clean existing air filter (as needed)
Bearing – inspect for wear and lubricate
Clean indoor coil if accessible
Condensate Drain – flush and treat with anti-algae
Inspect Condenser Coil
Refrigerant – monitor operating pressures
Safety Devices – inspect for proper operation
Electrical Disconnect Box – inspect for proper rating and safe installation
Electrical Wiring – inspect and tighten connections
Test/inspect contactors for burned, pitted contacts
Inspect electrical for exposed wiring
Inspect and test capacitors
Inspect fan blade
Clean condenser coil and remove debris
Inspect service valves for proper operation
Measure Supply/Return temperature differential
Inspect duct work for energy loss
Compressor – monitor, measure amperage and volt draw and wiring connections
You Deserve Free Estimates and Prices Quotes
We provide free estimates for all new heating and cooling system installations. If you need us to repair a faulty heating or cooling system we charge a $40 service fee to evaluate your problem. However, if you choose to use our service for the repair we will deduct this evaluation fee from your overall bill.

Finally a company and people you can trust. After a few poor visits from other companies Paul from Johnson Air came to evaluate our heating system. He explained everything without a sales pitch, just here is whats safe and whats needed. He installed a system that was affordable and very efficient. Highly Recommend Johnson Air.
J Nordstrom

i had a nightmare situation with a company called TL Services. I called Paul, he came out and with in a few minutes found the issue. it was a $10.00 breaker, not a $325.00 repair that TL Services quoted. This is the company to go with.
Anthony K
A few years ago Paul Johnson Installed my Fujitsu Air/Heating unit in our masterbedroom by his suggestion. The unit is fantastic and is also an air filter unit as well. The installation went really well and I couldnt have been happier.
Since it's installation Paul has conducted an annual cleaning/ inspection of the unit. He is the owner and service provider and just a great and honest guy. I look forward to his annual visit and highly recommend his services and products.
Tony C

I don't like strangers coming to my house! I took the recommendation of a friend to speak with Johnson Air when looking to install an air conditioning system (It was HOT this year). Paul Johnson came out and I could not have been more pleased with the results. Pleasant, honest, and a clean cut Marine who owns Johnson Air.. Nice air conditioning system is now awaiting the summer!
Jennifer R