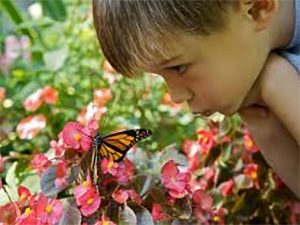 Johnson Air Systems Recycles
At Johnson Air we do everything we can to have a minimal impact on our environment. We offer a wide variety of energy efficient equipment that can save our customers money while also preserving our environment.
All excess materials that we use to install your equipment as well as packaging is taken back to our business and recycled. We separate and recycle all cardboard and metal products.
We properly dispose all old heating/cooling equipment, recover/reclaim all refrigerant. We install ozone friendly refrigerant and use environmentally friendly materials.
We hire a licensed independent asbestos and hazardous materials abatement company to remove and properly dispose of environmental contaminants.
We are currently moving toward a paperless office, having a majority of our business set up this way, we save on ink and paper. We lessen the impact on our environment and save money which is passed on to our customers in the form of lower prices.
See all the reasons why Johnson Air Systems is the right choice for your heating and Air needs.
Finally a company and people you can trust. After a few poor visits from other companies Paul from Johnson Air came to evaluate our heating system. He explained everything without a sales pitch, just here is whats safe and whats needed. He installed a system that was affordable and very efficient. Highly Recommend Johnson Air.


J Nordstrom
i had a nightmare situation with a company called TL Services. I called Paul, he came out and with in a few minutes found the issue. it was a $10.00 breaker, not a $325.00 repair that TL Services quoted. This is the company to go with.
Anthony K
A few years ago Paul Johnson Installed my Fujitsu Air/Heating unit in our masterbedroom by his suggestion. The unit is fantastic and is also an air filter unit as well. The installation went really well and I couldnt have been happier.
Since it's installation Paul has conducted an annual cleaning/ inspection of the unit. He is the owner and service provider and just a great and honest guy. I look forward to his annual visit and highly recommend his services and products.
Tony C
I don't like strangers coming to my house! I took the recommendation of a friend to speak with Johnson Air when looking to install an air conditioning system (It was HOT this year). Paul Johnson came out and I could not have been more pleased with the results. Pleasant, honest, and a clean cut Marine who owns Johnson Air.. Nice air conditioning system is now awaiting the summer!
Jennifer R