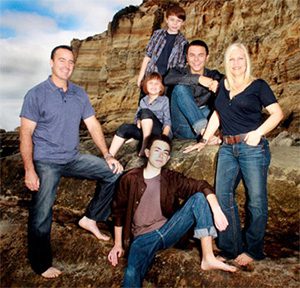 About Johnson Air Systems.
The spark of Johnson Air was ignited in 1994 when Paul Johnson a Military Veteran, freshly out of the United States Marine Corps, embarked on a new chapter of his life. Paul and his wife Dianne relocated from Camp Lejeune to Arizona where Paul attended Universal Technical Institute, graduating with honors in Heating, Air Conditioning, & Refrigeration. At age 22, he was new to the heating and cooling business, but he knew he wanted to master the craft of this service business. After accumulating several years of technical school and on the job training the Johnson's relocated to San Diego and launched Johnson Air Systems in 1999. Paul working in the field and Dianne running the office, they grew the company one customer at a time. Always living by their Core Values of Integrity, Passion, Pride and Gratitude for customers and employees alike.Focusing on commercial and residential design build, sales, repair, installation, and maintenance, Johnson Air has developed a tremendous word of mouth reputation for being a fair priced, honest heating and air conditioning contractor who always does the right thing, even when no one is looking. The Johnson family has grown throughout the years servicing thousands of homes and businesses across San Diego and although many things have changed over this time their promise never has, "Problem Solved!"
21st Century Technology With 1950's Style Service
If you remember the days when milk was delivered to your home, or the gas station attendant would clean your windshield and the grocer would carry your bags to the car, then you remember what service used to be like. Johnson Air Systems is bringing a personal yet professional level of customer service back to San Diego.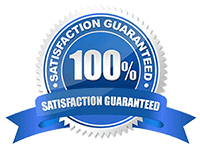 100% Money Back Workmanship Guarantee
We back up this promise with a written guarantee:
All work performed by Johnson Air Systems is fully guaranteed against faulty workmanship for life. If you should find something that you would like repaired, simply call our office. We will promptly schedule a service appointment.  There will be no charge to you for labor or materials on any repair due to faulty workmanship during the life of the equipment.
We Believe in Up-front Prices
We believe in providing our customers with honest up-front evaluations and price quotes. When we evaluate your needs we will provide to you a full and guaranteed price quote on the spot. This way you will always know the total cost of your project before you make any commitment to us. Our customers will never be surprised by "extra costs" at the end of a project.
You Deserve Free Estimates and Prices Quotes
We provide free estimates for all new heating and cooling system installations. If you need us to repair a faulty heating or cooling system we charge a $40 service fee to evaluate your problem. However, if you choose to use our service for the repair we will deduct this evaluation fee from your overall bill.
Finally a company and people you can trust. After a few poor visits from other companies Paul from Johnson Air came to evaluate our heating system. He explained everything without a sales pitch, just here is whats safe and whats needed. He installed a system that was affordable and very efficient. Highly Recommend Johnson Air.


J Nordstrom
i had a nightmare situation with a company called TL Services. I called Paul, he came out and with in a few minutes found the issue. it was a $10.00 breaker, not a $325.00 repair that TL Services quoted. This is the company to go with.
Anthony K
A few years ago Paul Johnson Installed my Fujitsu Air/Heating unit in our masterbedroom by his suggestion. The unit is fantastic and is also an air filter unit as well. The installation went really well and I couldnt have been happier.
Since it's installation Paul has conducted an annual cleaning/ inspection of the unit. He is the owner and service provider and just a great and honest guy. I look forward to his annual visit and highly recommend his services and products.
Tony C
I don't like strangers coming to my house! I took the recommendation of a friend to speak with Johnson Air when looking to install an air conditioning system (It was HOT this year). Paul Johnson came out and I could not have been more pleased with the results. Pleasant, honest, and a clean cut Marine who owns Johnson Air.. Nice air conditioning system is now awaiting the summer!
Jennifer R