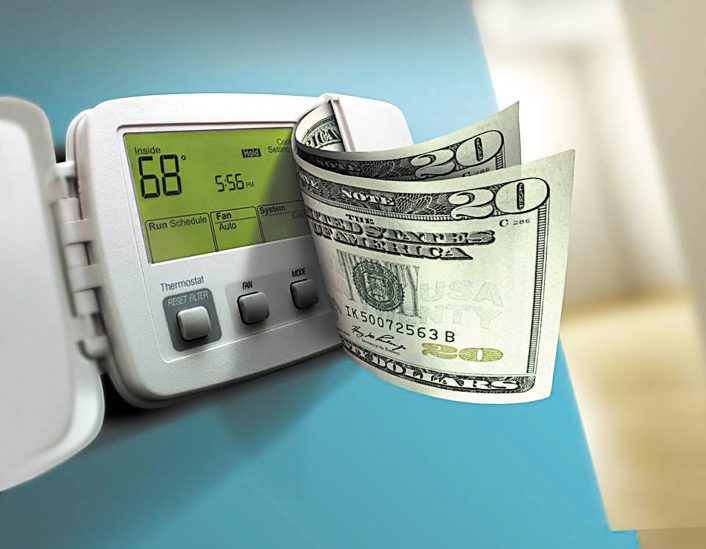 7 Tips to Save on Utility Costs This Summer
With summer now in full swing, your HVAC system will be doing a lot of work to keep your home cool. But that doesn't have to mean higher energy bills. To make sure you are saving on utility costs without compromising your home's comfort this summer, the team at Johnson Air Systems has put together these helpful tips.
UPGRADE YOUR AC SYSTEM
An outdated or malfunctioning HVAC system will lead to costly repairs, expensive utility bills, decreased home comfort and poor indoor air quality. Installing an energy efficient AC system is the best long-term solution to keep energy costs low while adding value and efficiency to your home.
The investment of a new AC system can save you big in the long run. To make sure you are getting the most out of your HVAC investment, have a certified technician install the AC. Proper installation is important to ensure your home's heat load is properly calculated for optimal cooling with minimal AC work and the ductwork is matched with the cooling system.
GET A FREE INSTALLATION QUOTE NOW 
CHANGE YOUR AIR FILTER REGULARLY
Regularly changing air filters is the most important self-maintenance you can do for your HVAC system. Clean air filters help keep systems running smoothly, resulting in lower utility bills and improving indoor air quality. Air filters clog frequently during the summer months when our ACs are constantly working to keep us cool. A good rule of thumb is to check your air filter twice a month, especially if your AC is considered outdated.
USE FANS
Although fans can't get the cooling job done alone in the heat of the summer, they do give your AC a break. With air circulating throughout your home during the cooler parts of the day or night, you're able to stay comfortable without having your AC running constantly. Installing a ceiling fan in your attic will help prevent the hot, stuffy air from leaking into the rest of your home and can help reduce cooling costs.
CLEAN IN AND AROUND YOUR AC UNIT
Debris or leaves around your unit create blockages to the AC compressor that will restrict airflow and can make your AC work twice as hard. Clearing the area around your AC will also help keep your air filters clean and increase your indoor air quality.
Dirt around your condenser coils (what the refrigerant flows through) can also make your AC work harder. Refrigerant flows through the condenser coils, and when dirt collects around the coils it creates unwanted insulation, trapping heat and forcing your AC to run harder to maintain pre-set temperatures inside your home.
RUN YOUR APPLIANCES WHILE TEMPERATURES ARE COOL
Your dishwasher, clothes dryer and stove add extra heat to the house. Running these appliances when temperatures are cooler, typically in the morning or evening, will prevent your AC from working harder.
CONTROL YOUR THERMOSTAT
Being conscious of how often your AC is running is a key component in keeping your cooling costs low. If your home is unoccupied during certain parts of the day, increase the temperature setting or turn the AC off completely before you leave the house. Smart thermostats eliminate the daily hassle of controlling the temperature in your home and prevent.
With a smart thermostat, all you need to do is enter settings based on the season, your schedule and preferred temperature. The smart thermostat does the rest. Smart thermostats in conjunction with an energy efficient AC unit is a fail-safe way to reduce energy costs.
SEAL AIR DUCT LEAKS
Air duct sealing will eliminate this air loss and the resulting energy loss – ultimately reducing your utility costs. If you are upgrading your HVAC system, be sure to have your ducts sealed first. This could enable a smaller AC unit to fit within your home's specifications. Smaller units typically don't work as hard as larger, older units and help expand the life your HVAC system.
SCHEDULE AN AIRDUCT INSPECTION
---
Resources
Department of Energy (27 July 2017). Retrieved from https://energy.gov/public-services/homes/heating-cooling